Actor Oleg Zhukov did not provide any support for his 12-year-old heiress.
Karina Mishulina requires nothing from her ex-husband, and does not intend to apply for child support.
According to the man, he hesitates to establish relations with the child, as bogged down in debt.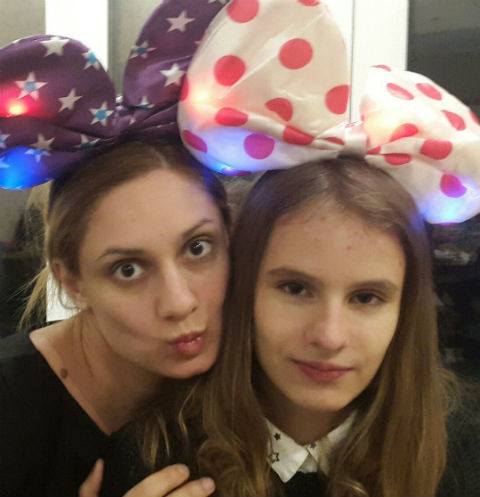 The daughter of the famous actor Spartacus Mishulina Karina for more than twelve years ago, she married actor Oleg Zhukov. Then she played the secret wedding, without notifying even the closest people. However, the marriage was short-lived. As told Karina Mishulina in the program "Show and tell", she does not talk now with the ex-spouse, despite the fact that they have common is growing daughter Christina. Moreover, man does not pay child support, and does not seek to participate in the life of a girl.
"We have so happened – we have lost touch. Dispersed on my initiative, the relationship was lost for him, "- said the star of" Fizruk "series.
Despite the fact that Oleg does not provide financial support for the rising generation Christina Mishulina not want to call him to justice through the courts. She is afraid that because of this, he can make a complaint to the girl in the future. For example, to require alimony from the child to its content. Only once the daughter of a famous actor turned to Zhukov to allocate four thousand rubles for the payment of foreign language courses for his daughter. A father of actress Christina shocked.
"He told me:" Are you sure that it is in English?
Can I feed the whole little family? "- Remembered Mishulina replica of his ex-wife.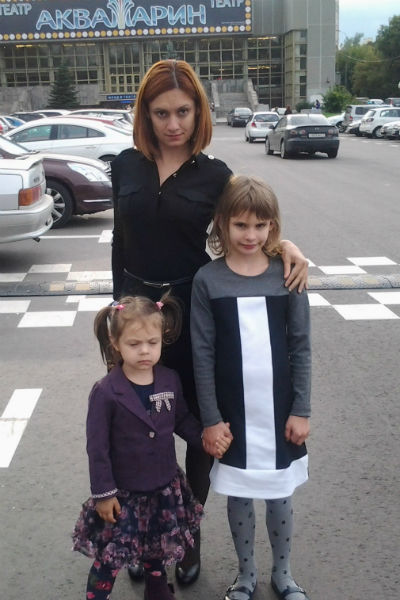 After these words, Karina decided nothing more to ask Zhukov. Also, it surprised the fact that the man did not want to spend time with the child, in spite of the attempts to make contact actress Christina with her father.
"The daughter went to him back, I asked:" What did you do "-" And the pope was not, I was alone at the computer until it goes somewhere, "- said Mishulina?.
Now, because of her ex-husband in Mishulin had problems, which bring inconveniences for the whole family. The actress, her mother and eldest daughter are threatened with violence. As it turned out, Oleg Zhukov took the credit, and not in a hurry to repay it. Despite the fact that his marriage with Mishulin has long been canceled, and the money he was after the divorce, the bank does not rest just her and her family. According to the man, this circumstance prevents his meeting with the girl. Oleg allegedly ashamed to look her in the eye, because it can not deal with financial problems.