The woman developed cirrhosis due to hepatitis.
Diana Bledans long time did not communicate with his famous relative, and therefore did not apply to her for help, finding themselves in a difficult situation.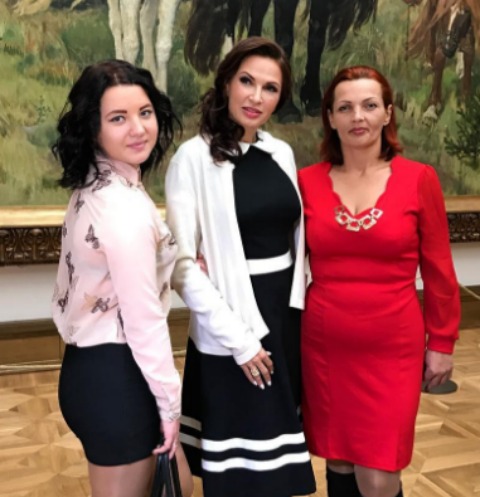 Evelyn's sister Diana Bledans only recently regained contact with his famous relative. The fact that women have a dad, but they were brought up in different families. Until recently, women were not interested in the life of each other and only met in the studio of one of the television programs. It turned out that Diana suffered fatal disease. More details about the illness she said on the air program "Show and tell".
"I have cirrhosis of the liver.
I know this for five years.
I do not drink, the disease appeared in the background of hepatitis.
I started ascites – water outlet into the stomach as if you get a round, "- said the younger sister Evelyn.
Guests in the studio noticed that Diana looks great, despite a serious illness, and quite calmly tells of her grief. But Bledans said that it was very difficult to gather his thoughts, after she learned about the terrible disease. Doctors even said that it is necessary to live six months. However, taking care of her daughter Danielle gives it strength.
"The child was small, and had to pull myself together. I told myself that it is necessary to raise a child ", – Diana admitted.
The younger sister of the famous TV presenter and actress is now undergoing the expensive treatment and spends huge sums on drugs. She admitted that she was advised to make a liver transplant, but she refused, as believes will overcome the illness. But Diana did not seek the help of his famous sister. Evelyn Bledans also came to the studio of the program "Show and tell" to maintain relative. Actress immediately greeted and hugged Diana.
"The man is sick as much as he feels sick.
Guilt – a bad feeling, but I promise you that for the sake of the child, it should not be in my life, because I have to live a long life and raise a child ", – said a celebrity.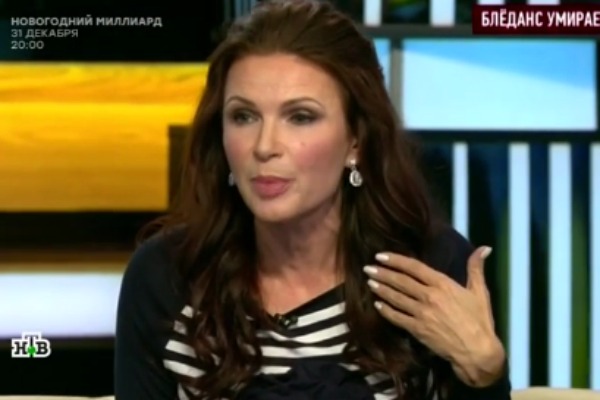 Guests in the studio were surprised when they learned that Evelyn does not provide financial support for his sister. The program showed a modest one-bedroom apartment of Diana at the center of Yalta and compared with a three-story mansion of actress. Now relatives came to visit Bledans. The artist arranges for their cultural program – it leads to museums and attractions, as well as being pampered with expensive gifts. However, experts in the studio noticed that the money Evelyn could pay for treatment sister. However, celebrity believes that positive emotions are only good.
"I do not have a free million, I can not promise that will help. Now they came to visit. But I also have debts, loans, I will not lie, I'll start to help, "- justified artist.
However, Evelyn did not spare the money to pay for a survey sister. Doctors said that with proper care, you can overcome the disease. Also in the studio "Show and tell" a daughter of Diana Danielle Malovik. She remembered the day when my mother told her the terrible news.
"Five years ago, she said, it was very hard.
Simply he said if it will not, I will continue alone, and my life changed dramatically.
She said she hopes to have time to do something while it's still here, "- shared memories of young girl.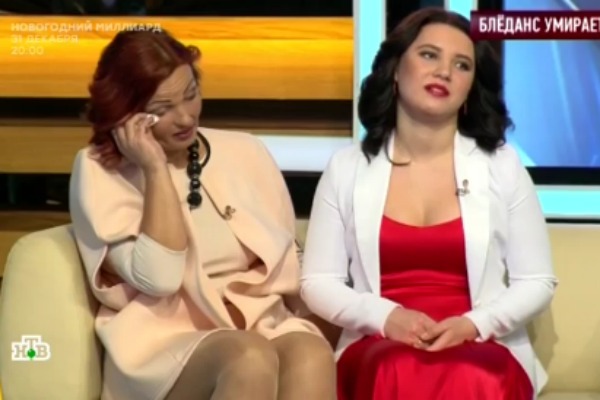 Evelyn could not hold back their emotions and tears. She said that she very much wants to help his sister, but she had no spare money on something to give to their relatives. However, the actress has decided to make a gorgeous gift Diana. She has presented her a fur coat, but said that she went to her barter. Moreover, the actress sister handed documents to the ground. The site got Evelyn and Diana inherited from her father.
"I do not know what it exactly – said the actress, transferring a folder with papers. – According to documents there is some land and forests. But in order to take hold of this, it is necessary to obtain Latvian citizenship. "
In conclusion, Evelyn Bledans said that if her sister would happen the worst, she will take the full responsibility for the education of her niece Danielle.